Peace within you.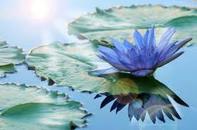 What is Dharana Star Meditation?
Dharana Star Meditation is based on the ancient science of Raja Yoga* and neuroscience. It is not co-related with religion or creed. We practice several techniques so everyone can understand and enjoy whether they are experienced or not. You will experience many types of meditation and will not be limited to only one. You can find out for yourself which one suits you best.
Some of our techniques are: Visualization, Energization, Affirmation, Mantra/Sound, Mindfulness, Transcendental, and Breathing Exercises.
*Raja Yoga is the path of self-discipline. Raja yoga's precepts are concerned with moral, physical and mental discipline. Raja means King. A king acts with independence, self-confidence and assurance. Likewise, a Raja Yogi is autonomous, independent and fearless.

---
Methodology
Duration: The classes can last 30min., 45min., 60min., or more.
Dharana Star Meditation Class is divided in 3 parts.
Learning/Practicing Techniques - During this period the students learn about meditation principles and techniques. They experiment with the techniques and will get answers to all their questions during their practice.
Guided Meditation - Here starts the meditation session. The students become meditators practicing the techniques that they have learned. The teacher guides them through verbal instructions, music, and instruments.
Silent Meditation - The meditators now practice by themselves to enjoy their self-control, stillness and bliss.

Meditation is good for mind, body, and soul
People who meditate have been shown to quickly achieve health benefits such as slower heart rates, lower blood pressure, reduced oxygen consumption and lower lactic acid levels. It is seen as a crucial tool in treating mental illnesses such as depression while it has also been shown to actually boost functionality of the immune system.

Meditation benefits amaze scientists. Schoolteachers who underwent a short but intensive program of meditation were less depressed, anxious or stressed and more compassionate and aware of others' feelings, according to a UCSF-led study.
According to Ester Castruita, founder of Dharana Star, this is where meditation excels. "Everyone from scientists, to athletes and celebrities are using meditation as a means of getting focused and centered on more positive, empowering thought patterns. Some have used meditation to help with everything from headaches and respiratory problems to cancer and coping with death," she says.
Live Meditation On Line in Real Time
No matter where you are, let's meditate together!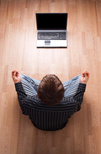 Do you want to learn how to meditate or just need coaching to make your practice a habit?
We will be here for you. During the online meditation session you will have a chance to discuss meditation and meditative techniques as well as receive all the appropriate guidance and mentoring.

How does it work?
You book your class and receive an email with PayPal invoice to be paid. After we receive your payment, a link to access the virtual classroom will be send to you by email. You will click on that link at the day and time of your class and the virtual classroom will be opened in your screen. If you want to be seen by our teacher you just need to allow your camera, if not just keep the camera off. It's a live class in real time! Isn't it amazing?! You can have all your questions answered in real time too!

---
Choose session type: One-on-one Session, Course, Meditation Coach, or Group Class
Booking: Check our scheduled group or email us if you want to have one-on-one session in your own schedule.
Duration: 15min., 30min., 45min., or 60min.
All levels are welcome.
Easy payment: After you book your class we send you a confirmation and an invoice by email to be paid on line by PayPal or credit/debit card. Payment must be made in advance of each class.
Cancellation Policy: If more than 24 hours notice is given then you can reschedule a session if needed. No refunds are given for cancellations.


Book your class now!