Mind, heart, and soul in shape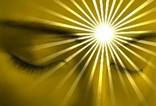 Inner Self Workout is about focusing on yourself.
Normally, we are busy with work or family and it's hard to reserve a specific time to look just at ourselves. We worry about having a healthy meal or a good workout for the body. What about our inner self? Looking inside is a powerful mechanism to find contentment and to make the changes that we need in our lives.
Here, you will have the perfect environment to nourish yourself and your aspirations. You'll learn simple ways to balance your everyday emotions, see your issues as a spectator, have fun, and relax.
---
The first workout created for your inner self. Let's gain happiness and build inner strength!
It's fun and relaxing. Inner Self Workout it's a unique experience, a wellness session developed by Dharana Star Company. We practice simple techniques based on neuroscience, psychology and meditation techniques. Each class is different and surprising.

How does it work?

Each quarter is dedicated to a different approach.

Check up - It's about self-assessment and mindfulness. We use techniques that create a perfect environment for you to go deep in yourself and to be present in the moment.You will identify feelings, thoughts, emotions, and specially your attitude towards yourself and the circumstances in your life.

The second and the third quarters are dedicated to healing and self-improvement. You will have different classes and learn techniques to be able to make the changes that you need according to what your soul is telling you to do.

The last quarter is always dedicated to teach and guide you how to meditate and relax.

Just 1 hour to be in harmony and the benefits are endless...

You will be able to...

-Stay open hearted and clear headed, find balance.
-Discover the power of intentionally, deep relaxation, and presence.
-Create a new attitude to manifest vital and positive changes in your life.
-Cultivate intuitive skills.
-You realize that what's inside is outside; you can attract what you are.
-Understand thinking as a personal conversation with yourself.
-Develop an active and rich inner dialogue.
-Create an abundance of emotional resources.
-Make your meditations more productive.
-Use intention as a lightning rod to attract positive people and situations.
-Avoid self-sabotage by reprogramming the negative messages you broadcast to the world and rekindling your brain to send positive instruction.
-Make empowering requests distinct from demands and expectations.
-Make peace with conflict; affecting emotional health and well being.
-Liberate your thinking and reactions in order to transform anger, hurt, and guilt into energy and expressions that serve life.
-Use your thoughts as a powerful relationship builder, even with challenging people.
-Get clarity and courage to take the next steps to create an inspired life.

"Harmony and Joy" - Inner Self Workout Special Workshop
Discover a new self. Empower yourself with a new perspective about the roles that you play in your life.

We play many roles in our lives: mother, father, daughter, spouse, friend, sister, leader, professional, etc. How do you feel about these roles? What is the relation to one another? Are they operating in harmony to fulfill your aspirations and make you happy?
Here you will have time and guidance to go deep in yourself and find balance for each role that you play in life.
Join us and explore your full potential!

---
"Relationships are expressed through roles. When we understand our roles - what social forces shaped them, the models that gave rise to them, the systems of which they are a part, the beliefs and attitudes that support them -– we understand ourselves and can make sense of relationships.
Roles are the bridges between our personal, individual needs, feelings and beliefs and the world around us." www.lifestage.org

Goals

This Inner Self Workout Special Workshop was developed to:

Explore satisfaction within the roles;

Give you tools to change what need to be changed;

Harmonize your life and relationships;

Empower yourself with self-love and self-acceptance;

Find inner peace;

Have fun!